Education is said to be the passport for one's liberation. In fact, a child's right to education is a fundamental right according to the constitution of our country. However with the onset of the pandemic, the schools have been forced to shut down and the academic calendar has been thrown out of gear. Online education has replaced physical classes which has created several socio- economic difficulties for the children. 
A vast majority of the children in our country, especially from the rural areas, don't have access to online education. Some villages don't even have electricity and network towers. Out of those children who have managed a device for online classes, many of them suffer from poor network connectivity. 
In all these circumstances, the right of our children to education is being violated, thereby leading to a massive learning gap.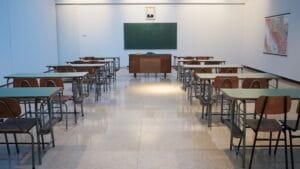 It is important for us to find ways to educate our children even in this "new normal" created by the pandemic. Following are some of the possible solutions that can be implemented to bridge the digital divide:
1. Spreading digital literacy by increasing awareness among children, especially in the rural areas about how to use computers and smartphones and access the internet. 
2. Allocating a portion of the govt budget to provide tablets/smartphones to the rural children along with a complimentary internet connection at free of cost can help improve their access to education. 
3. Donating and volunteering for several child centric NGOs which are already working to bridge the digital divide can help to strengthen the cause. 
4. Finally, in rural areas, large fields or any other open spaces can also be utilised for imparting lessons to the children by following all covid protocols.