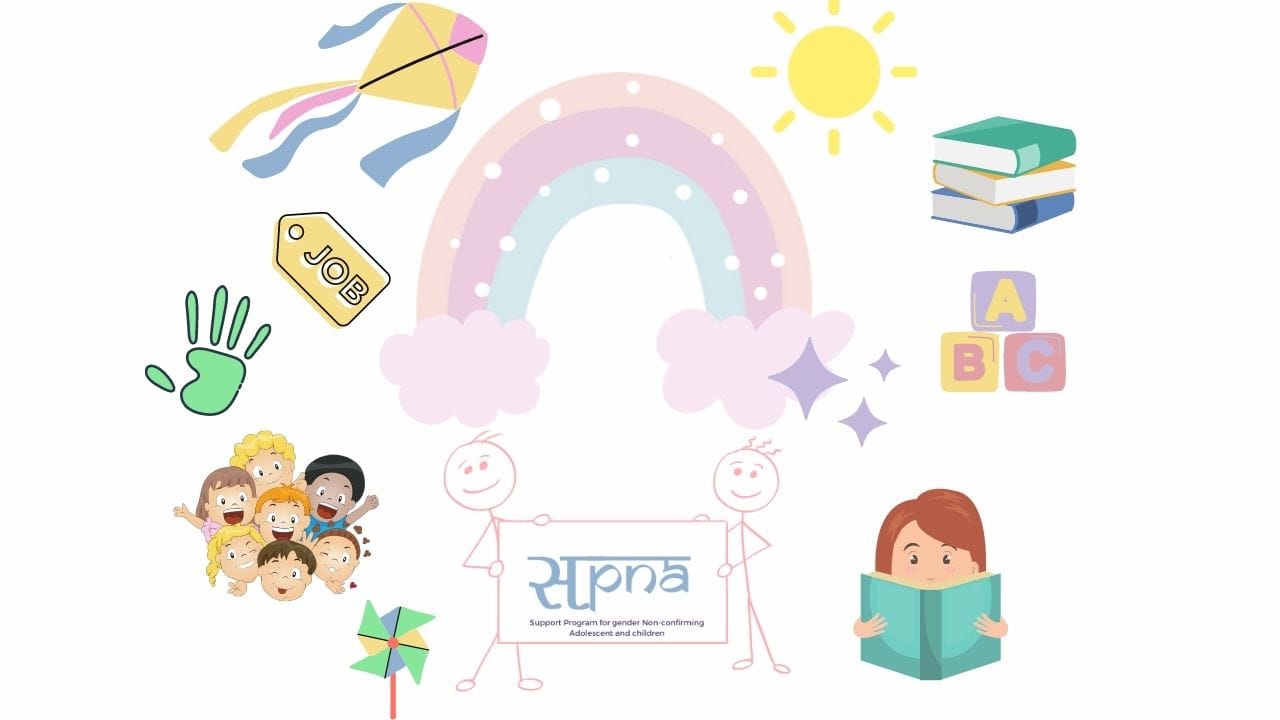 SAPNA stands for Support Program for Gender Non-Confirming Children and Adolescents. Sapna is a dream, a support program initiated by Little Umbrella Foundation to educate and empower gender non-conforming kids and adolescents. 
The project targets to benefit children with transgender identity or having gender non-conforming behaviour. special emphasis would be given to those children who are compelled to leave institutional education or have indulged themselves into any form of labour or avocation unsuited for their age, for livelihood.
To make a fair society that helps to eradicate gender clichés, encourage social changes and incorporate all people irrespective of their gender to achieve gender equality that is what SAPNA aims to carry out. Hence, SAPNA compels itself to hold awareness programs to make known such children and decrease the taboo around the said children.
Finding something interesting ?
Write to us or call us to be a part of this revolution